The Best Job Sites for Designers in 2023
Looking for your next design job? Or possibly your first? We've pulled together a list of our favourite sites for finding design jobs.
Simon Austerberry
11/01/2023
1. UX Gigs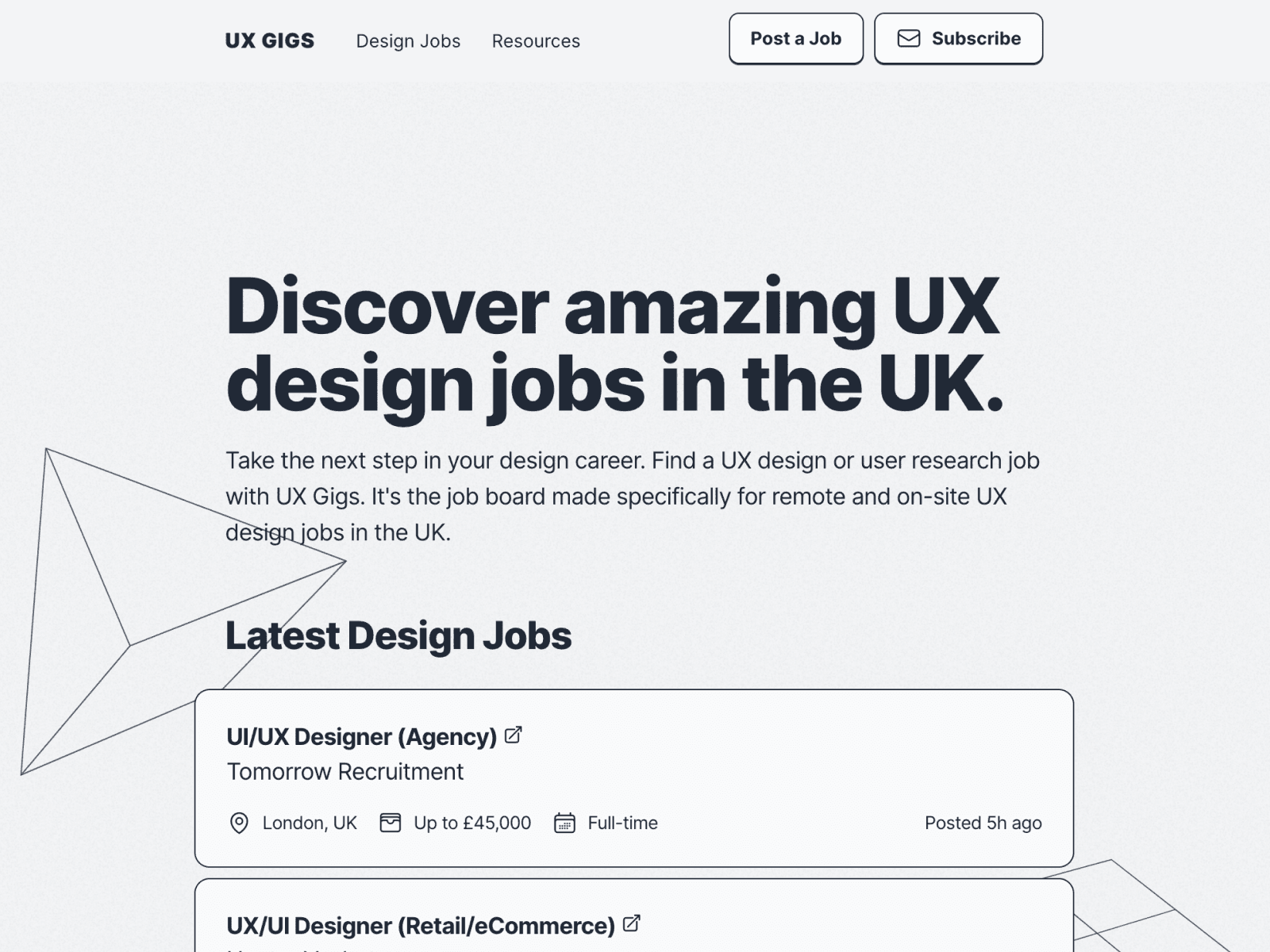 Looking specifically for a UX design job in the UK? Then UX Gigs may be perfect for you.
The site is updated daily with UX, UI and product design jobs in Manchester, London and remote jobs across the UK. They also only share jobs that show the salary.
2. Behance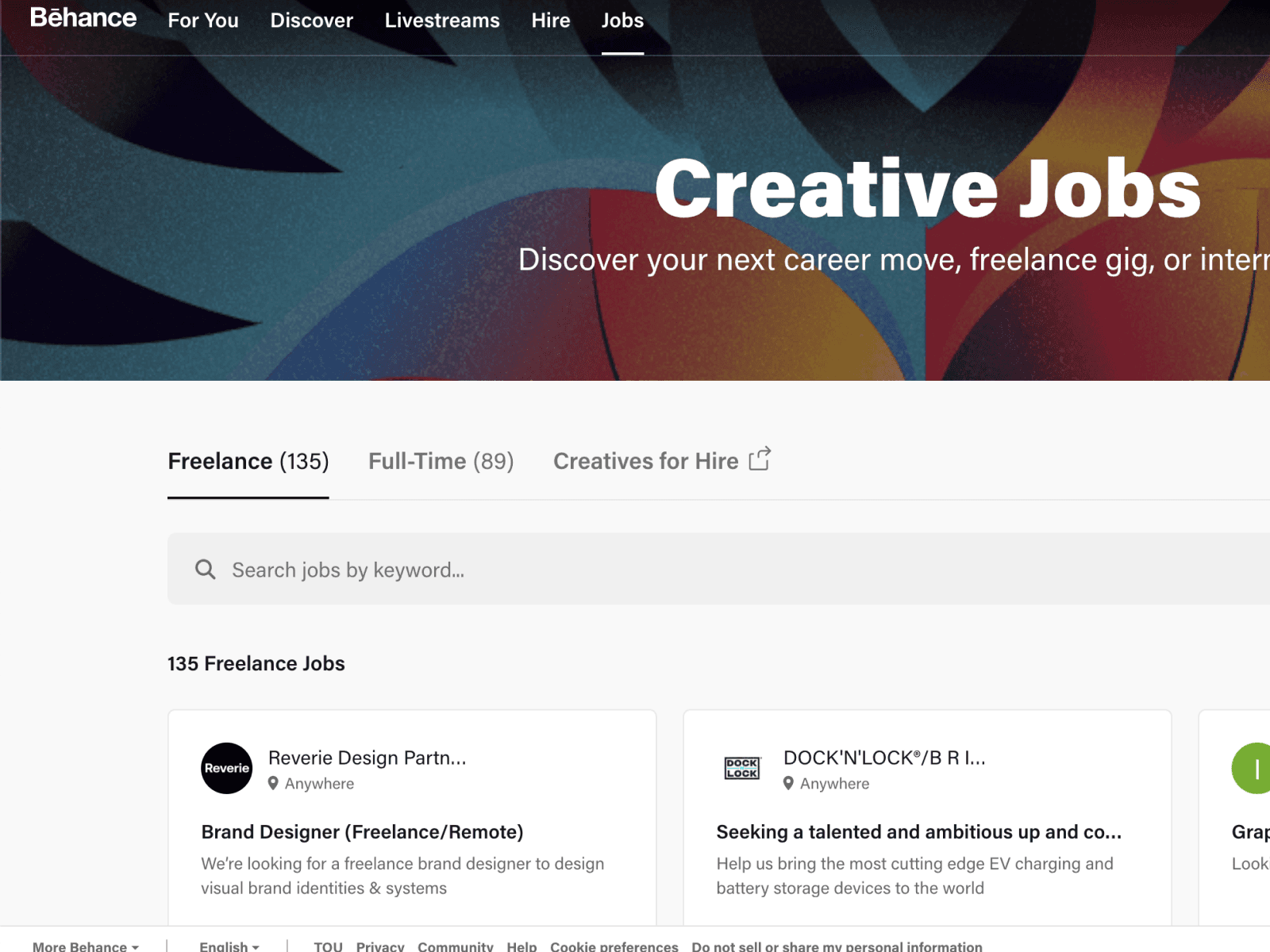 Behance needs no introduction. It's a go-to for design inspiration, but also has a job board with full-time and freelance jobs across the world.
An essential tool in the designer's toolbox, Behance is a great source of inspiration, with thousands of designers proudly sharing their creative work.
You can also post your own design work on the site, making it an easy way to create a portfolio and expose your work to potential recruiters.
There are hundreds of design jobs on their job board. You can narrow jobs down to different countries and find both permanent and freelance design jobs.
3. Dribbble
An active network of designers sharing their work, a great place to share your work and find your next design job
Dribbble is a popular platform for designers and other creatives to share their work. The active community means that your work is more likely to be seen by potential employers.
Designer's are also encouraged to connect with other designers and provide feedback, making it a great tool to network.
They have an active job board with a 'Pro' only job board for freelancers looking for their next design gig.
4. Uxcel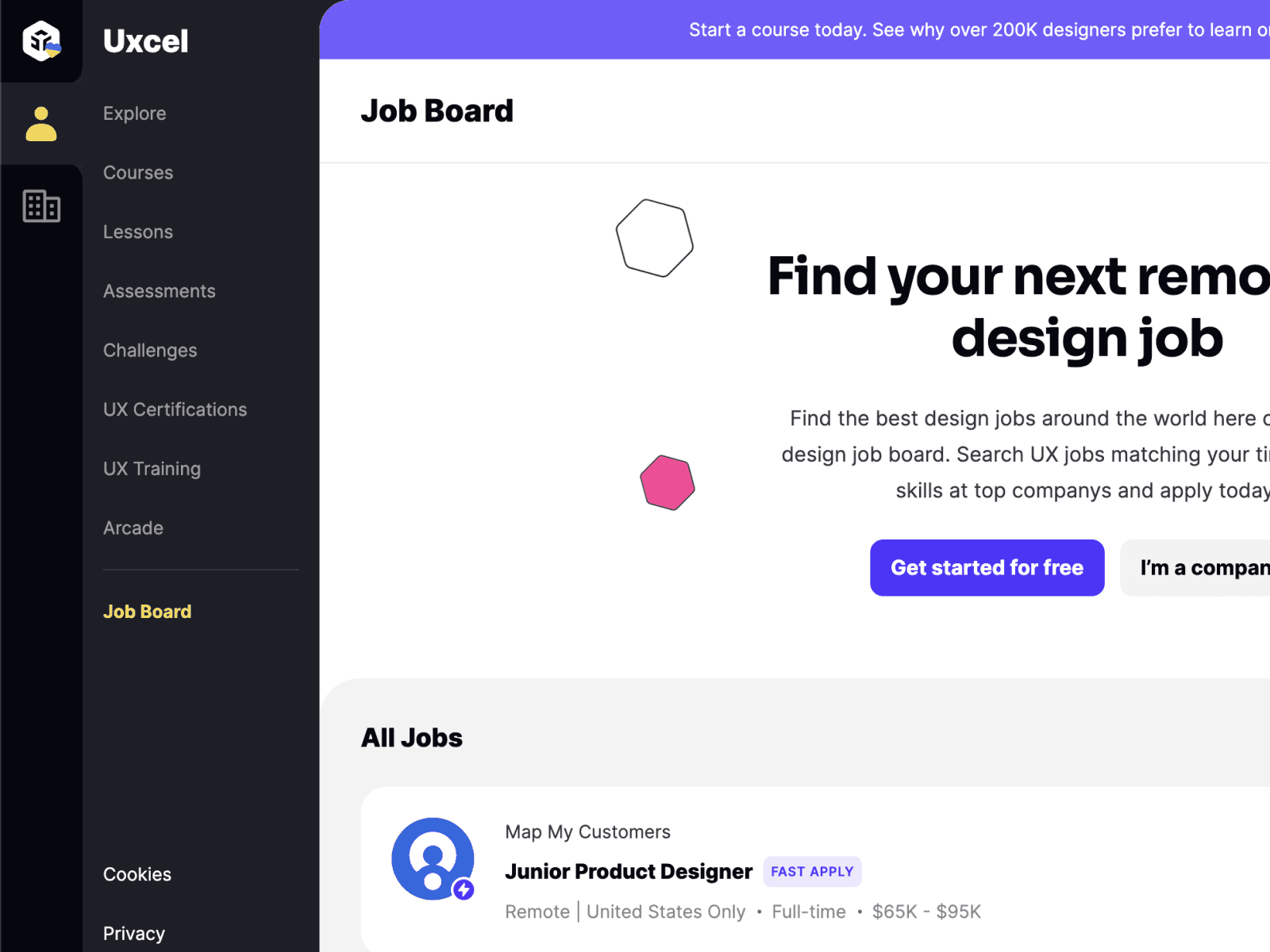 Learn UX design, improve your design skills and find a design job.
Uxcel has both free and paid courses to help you learn the fundamentals of UX design. In addition, there's a job site that gives you a curated job feed based on your specific career preferences.
5. If You Could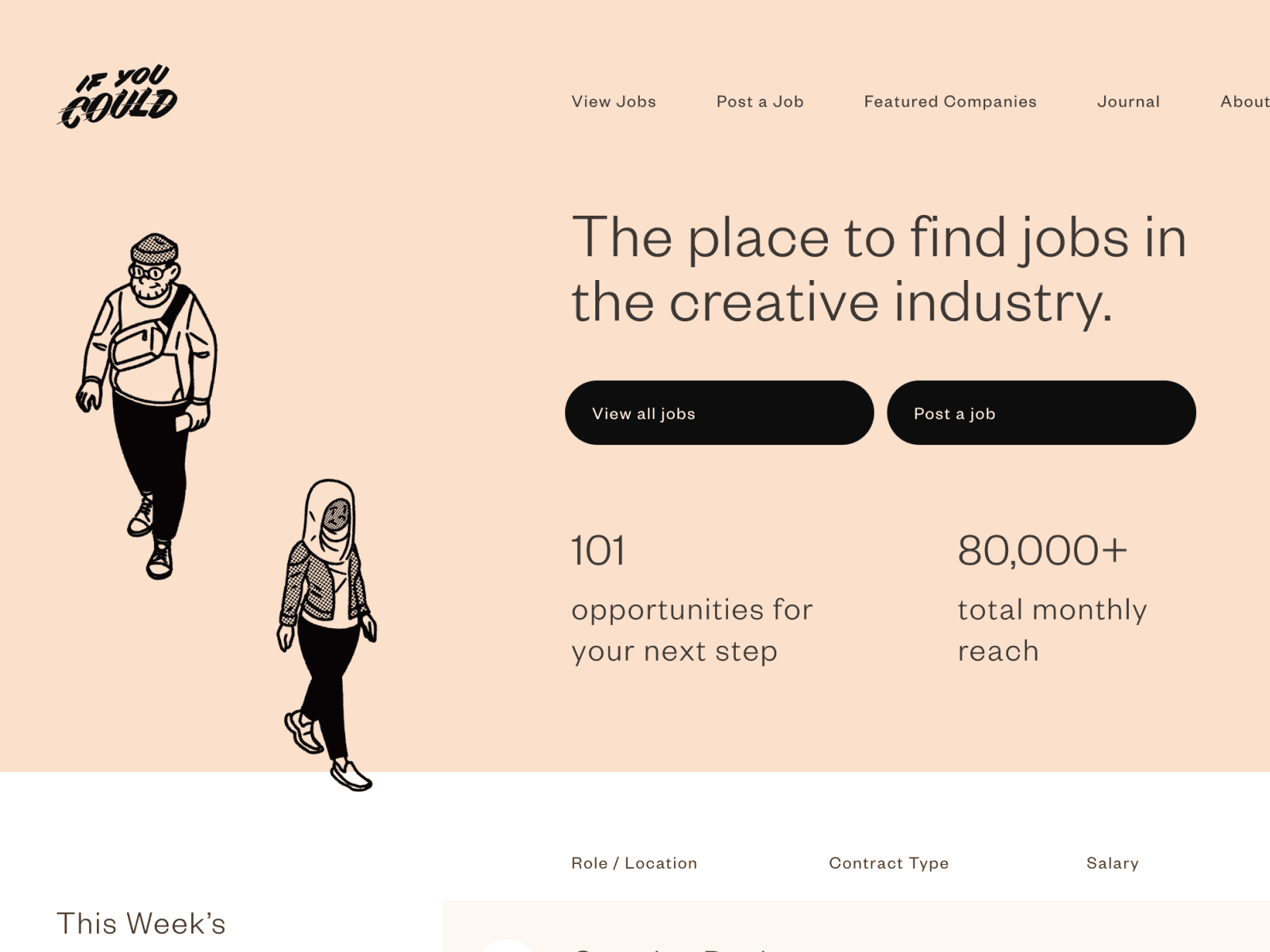 A great looking website with a range of jobs across the design spectrum
I'll admit, I'm a huge fan of the design of this site. It's simple, it has eye catching illustrations and that logo is 👌. You can tell it's a job site for creatives.
If You Could has a broad range of design and creative jobs, from traditional graphic design to 3D and even Fabric and Haberdashery. And whilst most jobs are in the UK, there are a few in other major cities such as New York.
Bonus: Design Events
Design events can help you to meet new designers, grow your professional network and find your next design job. In fact, I found my first full-time design job after going to a portfolio surgery design event!
Here are a few sites to find design events near you: